Where/When
Sharing Songs, Stories, and Stage. Four rooms is an intimate show featuring 4 songwriters from AB
Sharing Songs, Stories, and Stage. Four rooms is an intimate show featuring 4 songwriters from AB
Sharing Songs, Stories, and Stage. Four rooms is an intimate show featuring 4 songwriters from AB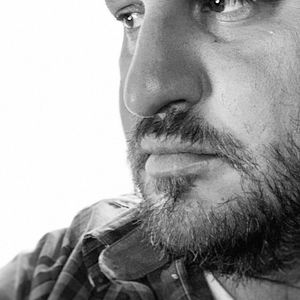 About
A prairie singer songwriter from Alberta, Curtis Phagoo has one foot firmly planted in roots music, leaning on storytelling, truth, fiction, dark , and light. His other foot wanders in pop, and world music, freely  inspired by anything with a moving lyric. 
His record "When We Were Young", engineered and produced by Heath West @ The Space RD / Melodious Design Recording Co. is a collection of "heart on his sleeve" confessionals. The current singles "If I Could I Would", and "Makin' Hay" feature Pedal Steel, Dobro, and Mandolin. One a plea to a lover, the other a plea to a creator. They set the tone for this diverse record and showcase Phagoo's lyrical prowess and ability to tell it straight with waterfalling cadence and rhyme.  
(if i could i would) 
"...What makes Phagoo such a good singer is his relaxed approach which leaves room for other components of the tune to shine. With awesome stringed Instruments that add nuanced licks and twangy delight, the atmosphere of the track is folk country at its best." 
-Michael Collins, Glasse Factory 
(makin' hay) 
"...Well, Phagoo's song is about farmers. It's got a great classic 70s style of narrative folk. It reminds me of something that could have come from the Ramblin Jack Elliott camp of storytelling folk music. " 
- Greg Jones, Ear To The Ground 
Curtis has spent the last few years playing songwriter shows across western canada under the banner "Behind The Grind", a songwriter showcase in which he has toured 50+ shows from Vancouver Island to Winnipeg, and a series he produced in Red Deer that features 25 songwriters in 6 months.  
He has penned songs for Sean Burns, Levi Cuss, and Ryan Carnduff. 
Funded By Factor
STUDIO
The Studio isnt so much designed, but realized as a space for one on one creating, writing, growing. Located on an acreage just outside Red Deer Alberta, it's humble,a nice escape, a place of comfort.  This 200 square foot (small) space is equipt with everything needed to write a single, record and EP, or make a record. 
Hardware
Antelope Discrete 8 Pro Synergy Core 
WA-412 - Transformer Balanced 4 Channel Discrete Mic Pre 
WA- Bus-Comp 2 Channel VCA Bus Compressor 
RNC 1773 Stereo Bus Compressor 
Klempt Echolette -5- Tape echo 
Alesis 3630 Dual Channel Compressor Limiter with Gate 
RNDI - Rupert Neve Designs - Active transformer Direct Interface 
SansAmp Bass Driver Tech 21-NYC
Yamaha HS8's 
Microphones 
Shure-SM7B 
Aston-Spirit 
Audio-Technica-AT4040 
Lewitt - LCT 440 (2) 
Shure - Beta52A 
Shure - SM57 (3) 
Shure - SM58 (3) 
Rode - M3 (2) 
CAD - M179 
GUITARS 
Takamine TSF40C NEX CA Legacy Series 
Takamine F369 
Fender Stratacaster 
Fender Telecaster 
Fender Telecaster Baritone
Ibanez Artcore AG95 
Fender Jazz bass 
Fender P-Bass Special 
Yamaha BBP35 Bass 
Ibanez GSR205BWK GIO 5 String 
Magnatone Lap Steel Guitar 
AMPS 
Gens-Benz Shuttle 3.0 Bass Amp 
Fender Excelsior Pawn Shop Series 13-Watt 1x15" Guitar Combo 
PEDALS 
Line6 PodGo 
OCD Fulltone 
MXR Carbon Copy 
Super Octave OC-3 
Tremolo TR-2 
Hartke Bass Attack 
DRUMS 
Canwood Custom Percussion 
-12" X 8" RACK TOM 
-16" X 16" FLOOR TOM 
-20" X 14" BASS 
-8" X 14" SNARE 
COMPUTER 
2013 (LATE) Mac Pro (64gig memory)